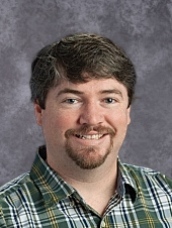 Hello,
I would like to take this opportunity to say thank you for viewing my page. It is with great pleasure that I will be serving the communities of: Millbrook, Coosada, Elmore, and Deatsville again. I am looking forward to a great year. I am proud to be associated with this community, and I blessed with the ties that I have already made and I look forward to new ones this year.
My philosophy for education includes educating the student to be a well-rounded citizen capable of giving back and succeeding in all endeavors they wish to do. We are fortunate at CES to have a talented and gifted staff, as well as supportive parents willing to help in any way possible. Each faculty member works hard to push every child past their capabilities. Each parent provides words of encouragement and support along the journey. The parents and community will no doubt see the rewards from each student in the future. We encourage all stakeholders to assist CES in the development of the students. After all there is one important fact that everyone should remember and that is "It's all about the kids".
On a personal note my wonderful wife serves Elmore County too, she teaches preschool in Millbrook. She loves the little children! It is a joy to have my wife working in the same field. I am the proud father to a very special girl! If you need assistance or have questions with anything please feel free to contact me. My email is daniel.taylor@elmoreco.com 334-285-0273 ext. 61010.
Education Background:
Florala High School Florala, AL 2001
Bachelor of Science in Collaborative Elementary Education, Troy University 2005
Master of Science in School Psychometry, Troy University Montgomery 2010
Master of Education in Instructional Leadership, Auburn University Montgomery 2013
Education Specialist in Instructional Leadership, Auburn University Montgomery 2014
Work Experience:
Pike County High School 2005-2006 High School Resource
Pike County High School/Elementary School 2006-2007 Band Director/Elementary Music
Meadow View Elementary 2007-2008 Kindergarten
Airport Road Intermediate School/Robinson Springs 2008-2013 3rd Grade
Wetumpka Elementary School 2013-2015 Administrative Assistant
Coosada Elementary School 2015-current