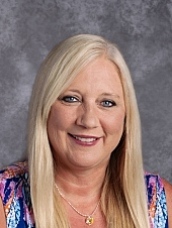 Dear Stakeholders,
I would like to extend a special welcome to all of our Coosada Elementary School Mustangs! The school year will be a success due to the amazing faculty and staff in place. Our family has grown and there are some new faces here. Coosada Elementary School is a fantastic place to be!
At Coosada Elementary, teachers and support staff work to create a climate that promotes student learning and high behavioral expectations. Our mission is to empower students so that they succeed. We build those early learning foundations that are so important. It is my goal to offer each child a personalized educational experience with an emphasis on hands-on learning.
All of us here at Coosada want to help every child reach his or her academic and human potential. We appreciate ongoing conversation with parents and caregivers. We want to work with you to promote your child's development.

My door is always open and I invite you to drop by often to share questions, concerns, or your latest creative idea. I am always happy to talk at length about our fine school and the extraordinary children we share in common.
Regards,
Jan Darty
I am so excited to be the principal at Coosada Elementary! I am beginning my thirtieth year living here and educating the children in the Millbrook area. This is my calling. I have previously taught at Robinson Springs School as well as Millbrook Middle School before entering administration at Millbrook Middle School. Both of my girls have been students at CES, and this school holds a special place in my heart.
Degrees/Certifications
BS Elementary Education - University of Montevallo
MS Elementary Education - Troy University at Montgomery
Leadership and Administrations - Alabama State University
Gifted Education - The University of Alabama